The water must have traces of flakka at the Miami Herald's new offices because their Miami Dolphins columnist is endorsing a trade of Ryan Tannehill and potentially two first-round picks to the New Orleans Saints for coach Sean Payton and the geriatric Drew Brees, who turns 37 in January.
This comes days after Mike Florio wrote how Stephen Ross should move to Miami or sell the franchise and weeks after a Miami Herald Dolphins beat writer wrote a very slanted, anti-Tannehill gamer. This team breeds insanity.
Snippets of Armando Salguero's words are in italics, words that you may not be able to get to because they're hidden behind a paywall. It's probably for the best. Let's have some fun with Armando.
This one is going to sound fanciful and perhaps even outrageous at first.
Perhaps we should get out while we still can.
This one is going to require a high-stakes gamble as an investment because, well, nothing ventured, nothing gained.
A gamble analogous to swapping your house and boat for a night with 48-year-old Pam Anderson.
This one is also going to require some stone-faced, brass-(foot)balled negotiating at the highest levels of the organization as well.

But I guarantee if the Dolphins try this Hail Mary attempt at redefining themselves, a completion of that improbable attempt will absolutely change their stale course.

So ready?
Here it is: After this season is over and the team begins its search for a new coach, the first stop it should make is to try to lure New Orleans coach Sean Payton to Miami while also trying to eventually acquire Saints quarterback Drew Brees in a trade.
Live look at Armando: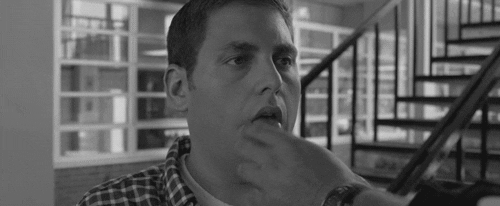 So coach Sean Payton and quarterback Drew Brees to the Dolphins.

There. Mediocre solved.
The only plausible reasoning for these thoughts is covering the Dolphins for the last quarter-century has dragged Salguero to senility.
Or a hallucinogen.
And please stop mocking me, I'm a professional sportswriter, darn it!
Job opening: Miami Herald Dolphins columnist.
… The New Orleans Saints are fully aware Payton might be willing to move on after this season despite having two years remaining on his contract because the team didn't make the playoffs in 2014, probably isn't making it this season, and they haven't had a winning record since 2013.
Sean Payton's resume is attractive!
So maybe Payton really will explore that chance for fresh, new surroundings his people were whispering about earlier this season. (Or maybe he was just angling for a contract extension, which kills the whole idea.)

Either way, somebody needs to investigate this. The Dolphins will investigate this.
The Dolphins, sucking the life out of South Florida for the last 13 years.
… So here is what the Dolphins should do: If Payton, after signaling he wants to explore his options, is given permission to shop himself, the Dolphins should approach him ready to pounce but only with the understanding Brees somehow gets worked into the mix.

This gives Payton a quarterback he's comfortable with, which would make his desire to leave New Orleans greater.
The only team in their right mind who should trade prime assets for a declining 37-year-old is one that is a QB away from contending. This isn't the pre-Manning Broncos. This is the Dolphins, where a unit featuring Cam Wake, Ndamukong Suh, Brent Grimes, and Reshad Jones couldn't pump out an above average defense.
The Dolphins are a team "built to win now" that can't scratch even the surface of mediocrity. It's a team that needs to be detonated. Not re-tooled. Not tweaked. BLOWN UP.
… And here's the kicker: Why would the Saints ponder giving up the two most prominent faces of their franchise?

Because the Dolphins would be giving them a first-round pick in 2016.

Perhaps a first-round pick also in 2017.

And Ryan Tannehill.
TWO first-round picks —  the slots where you supposedly draft dynamic players (unless you're the Dolphins) on affordable contracts meant to core your franchise — and a quarterback that could probably fetch a late first-rounder in this passer-starved market for a vertically-challenged near-40-year-old QB and a coach we have no clue about because he was riding a special quarterback in his prime.
Look, if Payton signals he wants out, the Saints aren't going to want to force him to stay. And Brees is 36 years old and unsigned after 2016.
Why trade your top picks and a polarizing-yet-talented QB for an older player who is going to be a free agent after next season? If you're going to go the Brees route, you'd think the rational pursuit would be signing him outright. That's if the Saints even keep him on their 2016 roster.
So maybe a reset with a younger quarterback, new coach and two first-round picks is attractive to New Orleans.
Or reset with your two first-round picks and a new coach not named Sean Payton…
I think Salguero was hired by Saints GM Mickey Loomis to float this maniacal idea out there for Stephen Ross and Mike Tannenbaum to chew on. We all know Rossenbaum loves the big splash. This is inception.
This franchise continues to make people say the darnedest things.
Follow Josh on Twitter @JoshBaumgard