With so many uncertainties regarding the Miami Heat's roster — Chris Bosh's status, Dwyane Wade's price tag, Kevin Durant's interest, etc — it's impossible to accurately gauge Miami's intentions.
And because of those question marks don't be surprised if Pat Riley holds, maintaining cap flexibility while pushing his big chips to 2017, when Steph Curry, Russell Westbrook, Blake Griffin, Giannis Antetokounmpo, Chris Paul, and others hit the market.
But the offseason has become more fun than the season for many and y'all love lists, so here are the 10 most feasible free-agent targets for Pat Riley and the Heat this July.
But first, Miami's roster dynamic, via HoopsHype:
Note: Tyler Johnson is a restricted free agent: "Miami can match any offer, with outside offers limited by league rule to no higher than $5.6 million in the first season."
I think it's also safe to say Amar'e Stoudemire (defense) and Gerald Green (hair) won't be back among the unrestricted free agents.

1. Kevin Durant
The king of this summer's free agency when LeBron James stays put. He's the ideal wing on any team because of his elite shooting ability, both off the dribble and the catch.
Count me among those who think he'll re-sign for one more season and hit free agency again next summer with Westbrook.
But if Durantula bites, goodbye Whiteside.
2. Hassan Whiteside
The most polarizing player in the NBA is turning 27 but considering how much he improved over the course of 1.5 seasons, there still has to be some legitimate upside in that menacing, seven-foot frame.
If Riley thinks he will continue to improve at a fundamental level — defending the pick-and-roll, boxing out, and post offense — paying him $20 million a year wouldn't be so ridiculous. What many fail to realize as we overanalyze Hassan from game to game is at worst, he's a dunk machine offensively and a rim deterrent on D.
Is it possible, knowing that the salary cap will surge again in 2017, Whiteside will consider a one-year max to make more cash in the long run? That's Miami's best hope.
3. Dwyane Wade
Wade screwed Miami this postseason by playing his ass off, emitting flashes of his former superstar self and single-handedly getting them past the Hornets in Game 6 of the first round.
Everyone expects Wade to be a Heat Lifer but anything more than $11 to $13 million annually would sting. He turns 35 in January.
4. Al Horford
Al doesn't have the same upside as Hassan, but many would call the former Gator the better overall player right now.
And if Riley isn't comfortable maxing Whiteside, Horford is the ideal alternative. He's similar to Bosh in that he's a smart, two-way player with three-point range and zero maturity issues.
Working in Miami's favor is his wife having Miami roots.
5. Nicolas Batum
If Miami somehow strikes out on Durant and Whiteside, they could throw near-max money at someone like Batum on a one-year deal, riding the balance of competing next season while remaining flexible for next summer.
He's a versatile and intriguing wing option in what's becoming a small-ball league.

6. Pau Gasol
Pau isn't the sexiest free-agent name on this list but he's among the most proven, averaging 16.5 points, 11.0 rebounds, and 4.1 assists on an impressive 47-45-79 (FG-3FG-FT) shooting split last season.
Miami could look to add Gasol and trade Josh McRoberts, which would unquestionably be a significant upgrade.
7. Jared Dudley
As a floor-spacer who can guard multiple positions Dudley would help any playoff roster looking for more depth at the 3 and 4.
He shot 38 percent or better on 3s in six of his last seven seasons.
8. Luol Deng
Did Deng's resurgence at the 4 price Miami out? Unless he's willing to leave dollars on the table, it might have.
While his performance over the last half of the season and playoffs was spectacular, losing him wouldn't be the worst thing for Justise Winslow's offensive development.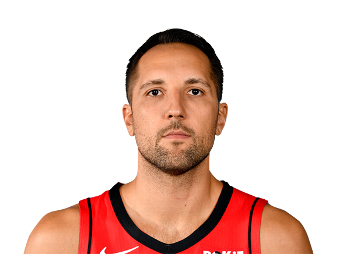 9. Ryan Anderson
Dynamic shooter and poopy defender. The issue is he needs a shot-blocking big to mitigate his defensive shortcomings and the math likely won't work if Whiteside and Wade return.
10. Courtney Lee
A fine 3-and-D option off the bench, especially if Miami loses Johnson. There's no such thing as too many of his kind.